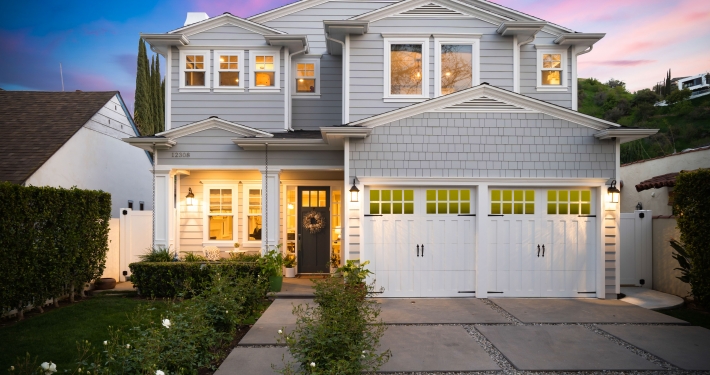 https://kevintidwell.com/wp-content/uploads/2021/04/001-twilight-front-CANTARA-61-scaled.jpg
1707
2560
nivek
https://kevintidwell.com/wp-content/uploads/2019/10/kevin-tidwell-real-estate-logo-horizontal2.png
nivek
2021-04-12 17:24:09
2021-05-26 20:02:29
Discerning Buyers Will Appreciate This Studio City Gem!
Buyers, sellers, and developers select Kevin Tidwell to represent them because he provides exceptional value and a superior level of service.
His involvement in real estate stretches back 30+ years to when he assisted LA's top real estate agents with their marketing efforts.
Before becoming a full-time real estate agent, Kevin was a full-time lawyer—he graduated from Loyola Law School here in Los Angeles—so his professional background is as a trusted fiduciary and advisor to his clients.
Kevin subsequently built and sold companies that adapted to the constantly changing Internet, providing him with a deep understanding and rare insights into how to leverage the Internet and social media to generate the most exposure for his clients' properties.
Kevin's out-of-the-box creative thinking and his drive to deliver next-level results for clients set him apart, but it is his unique skillset, wealth of real estate knowledge, and ability to read the market that give his clients an unparalleled advantage when buying or selling real estate.
KEVIN IS ATTENTIVE TO THE UNIQUE NEEDS OF EACH CLIENT AND WILL NOT STOP UNTIL HE GETS WHAT HIS CLIENTS WANT
Client Feedback and References Are Below
Local Knowledge:
Process Expertise:
Responsiveness:
Negotiation Skills:
I met Kevin through mutual acquaintances several years before I knew of his work in real estate. We re-connected in mid 2017 when I was beginning my search for a new home.
We spoke at length about the market and the uniqueness of the So. Cal conditions. I was impressed with his knowledge and  found out that, as an attorney, he was able to navigate many of the legal concerns of the housing market.
We went to work soon thereafter and we saw a good number of homes in my price range. He understood my primary concerns (location, cost, safety of neighborhoods, etc.) and kept me very informed based on those needs. When I found the home I eventually purchased he was really on top of things. He spoke the language of the law but was easy to communicate with and was a strong advocate for me all of the way to the end. Thank you Kevin!
Local Knowledge:
Process Expertise:
Responsiveness:
Negotiation Skills:
My husband and I were fortunate to find Kevin. He is knowledgeable and extremely client oriented. He listened to ours needs and only showed us properties that were a perfect match with our requirements which eliminated wasting hours looking at properties that were not a good match. The market in  Los Angeles is tough right now. There are lots of cash buyers and a good property can get multiple offers. It's critical to have a realtor as knowledgeable and strategic as Kevin in order to close and win 🙂 thank you for helping us find our dream flat!
Local Knowledge:
Process Expertise:
Responsiveness:
Negotiation Skills:
Kevin Tidwell worked closely with us in creating a promotional package for the vacant land we wanted to sell, and took care of all the details. He checked in with us frequently and answered our questions professionally. When we received an offer, there were technicalities to the sale that Keving  worked on in a determined fashion, and negotiated right up to closing to get us the best deal possible. We recommend Kevin as an expert on Studio City real estate and surrounding areas, and Rodeo Realty was supportive of his efforts.
Local Knowledge:
Process Expertise:
Responsiveness:
Negotiation Skills:
Home buying can be a very stressful journey, so you need someone who can guide you through it, and I am so happy that we had Kevin on our side. Not only did he find exactly what we wanted, but he also got us a better deal than we could get for ourselves. He did not waste our time seeing by showing us homes or condos that were not relevant.  He made it easy…we only saw 5 homes, put an offer on 2 and bought one, so that was amazing to me. Thank you, Kevin!!
Local Knowledge:
Process Expertise:
Responsiveness:
Negotiation Skills:
I highly recommend Kevin Tidwell as a real estate agent. I've been in real estate over 10 years and have never met an agent like him. His method works. His knowledge will produce fruitful results and his tenacity will get the deal done.
During the first few weeks of representation, he learned our sensibilities…the "why" behind our choices. This helped narrow our focus and assisted us in locating the right property quickly.
When putting the deal together, he spent countless hours on the telephone, over e-mail, and text messages going through the offer. He literally explained every step no matter the time…whether it was a 7am call or a 10:30pm phone review, Kevin was always there answering questions and guiding us through the maze of submitting an offer.
Kevin is terrific at negotiating. His calm demeanor comes in handy during the emotional home buying process. He was able to get our offer to the top of a highly competitive bidding war. It was his recommendations that pole vaulted our offer over those "all cash buyers".
After the sellers agreed to our offer…that's where Kevin went into over drive. He didn't just pass us off to his assistant, he appeared at all the walk throughs, provided us with numerous vendors and helped guide us during the critical next phases of escrow. I've never seen an agent care so much. There are a number of real estate agents out there…however if you want to work with the top 1%, then you should give Kevin a call. He's sharp, experienced, and has a caring heart to make this process feel good.
Local Knowledge:
Process Expertise:
Responsiveness:
Negotiation Skills:
Kevin went ABOVE AND BEYOND in helping us find our lovely home. He was attentive, proactive, and was by our side for every step of the way. Willing to talk in an instant if something arose, and always willing to go the extra mile throughout the process. A real pleasure to work with!
KEVIN IS AN EXPERIENCED PROFESSIONAL BACKED BY THE AWARD WINNING TEAM AT RODEO REALTY, INC.
With twelve offices and over twelve hundred licensed agents and brokers throughout Los Angeles and Ventura Counties, Rodeo Realty Inc. has firmly established itself as one of the top luxury residential real estate firms in all of California. The company has developed a reputation for excellence as well an impressive list of celebrity and VIP clientele while servicing Southern California luxury markets. The firm's celebrity and multi-million dollar listings are often featured by major news media outlets such as The Los Angeles Times, OpenHouse LA and E! News. The firm's principles as well their brokers and agents have become trusted information sources for news reporters across the country.
Rodeo Realty's mission is to provide its agents with a full support system so that they can provide a level of service that matches the needs and demands of the world's most discerning clientele. It is no surprise that Rodeo Realty attracts a large proportion of LA's top real estate producers in its pursuit to be the best real estate service Southern California has to offer.
DRE License #00951359
1250
+
Licensed Agents
& Brokers
KEVIN'S INTERNATIONAL NETWORK REACHES BUYERS ACROSS THE GLOBE